BIG BAG FOR WOOD
The Big Bag specifically designed to contain wood consists of two ventilated white polypropylene fabric panels and two completely mesh panels, 4 lifting straps and 2 straps on the bottom for tipping and emptying the bag.
The Big Bag for firewood is certainly the best packaging for stock and storage of firewood in bulk, as it allows the perfect transpiration of the contained product and therefore the possibility to dry during the necessary period between cutting and selling . In the same way it is also the optimal packaging for the transport of the same.
The materials with which the Big Bag is produced are particularly resistant, so much so that they can be reused over and over again. Resistant to UV rays.
Can be used either manually or on automatic wrapping machines (the same ones used for stretch film)
Available sizes: 100x100x h. x150 cm - capacity 1.5 m3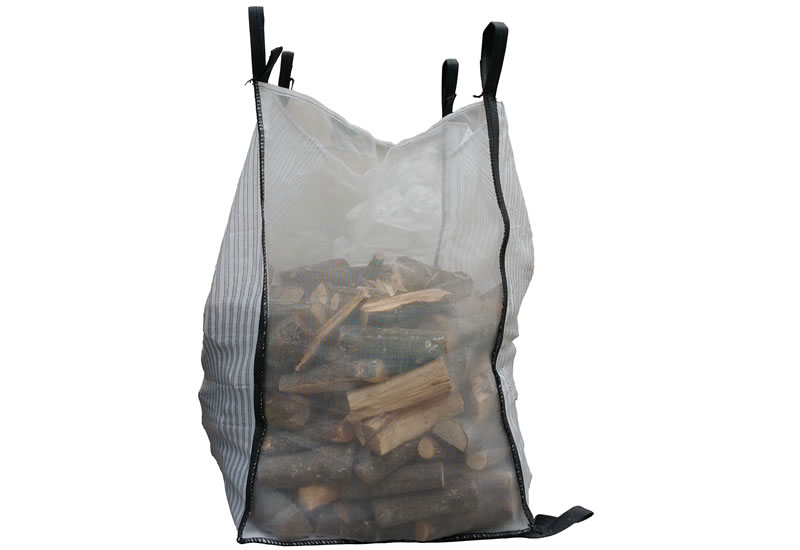 Are you interested in our products?
A wide choice in flexible packaging, contact us to request detailed information on a specific product or for your needs, we will try to answer you as soon as possible.