JUTE BAG
Due to its history and its property, the jute bag is one of the most important packaging, without any doubts.

The bag, 100% biodegradeble, is obtained by the weaving of natual fibers obtained from the bark of the jute plant.  

The jute bags allows the perspiration og the products, retains humidity, thus preventing the formation of mold and other problems related to the storage of food.

It is the best product for storing and trasporting multiple food products such as walnuts, hazelnuts, chestnuts, seeds, potatoes, onions, grains, coffee, sugar but it is also commonly used for product different than food; as for example sand.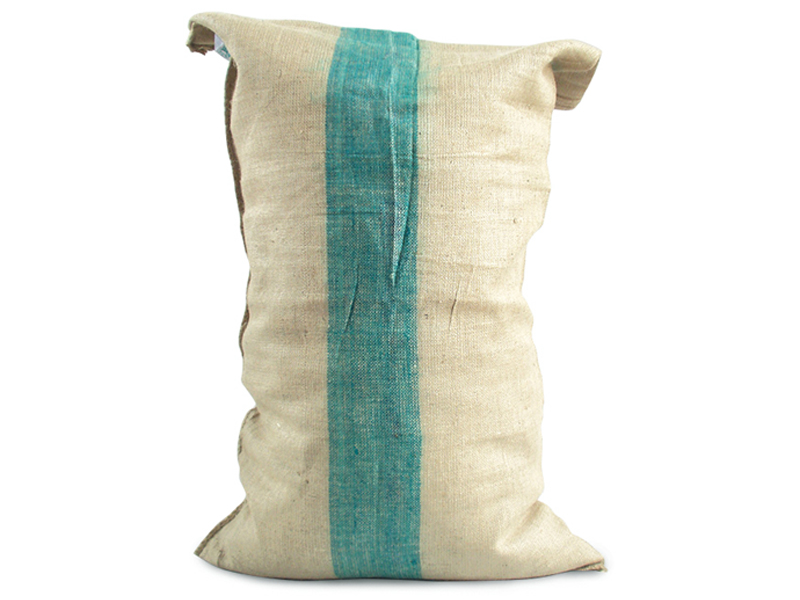 Technical features: the jute bag can be supplied in its natural color or treated to obtain a lighter color (juta white bright / juta full bright).
Dimensions: 35x80, 45x80, 43x85, 50x80, 50x90, 70x120 (with green lines), other dimensions on customer request
Press: we can print up to 4 front and back colors, in short times and also for small batches.
Certificates: Hydrocarbon Free upon request
Related products: sewing thread
Are you interested in our products?
A wide choice in flexible packaging, contact us to request detailed information on a specific product or for your needs, we will try to answer you as soon as possible.