BIG BAG FOR FOOD USE
The Big Bag suitable for food use is built and packed in clean and aseptic rooms to avoid any form of contamination. Further checks can be carried out such as metal detector (metal detector), air cleaning (suction), light scanner, procedures aimed at checking and eliminating any external contaminating agents.
Big Bags for food use are normally used to contain the most varied products: pasta, sugar, salt, coffee, seeds, flours, spices, vegetables, tubers, rice, cereals (wheat, corn, spelled, soy, bran, barley , oats), couscous, dried fruit (almonds, walnuts, hazelnuts), legumes (chickpeas, lentils, beans), feed, tomato and many more ...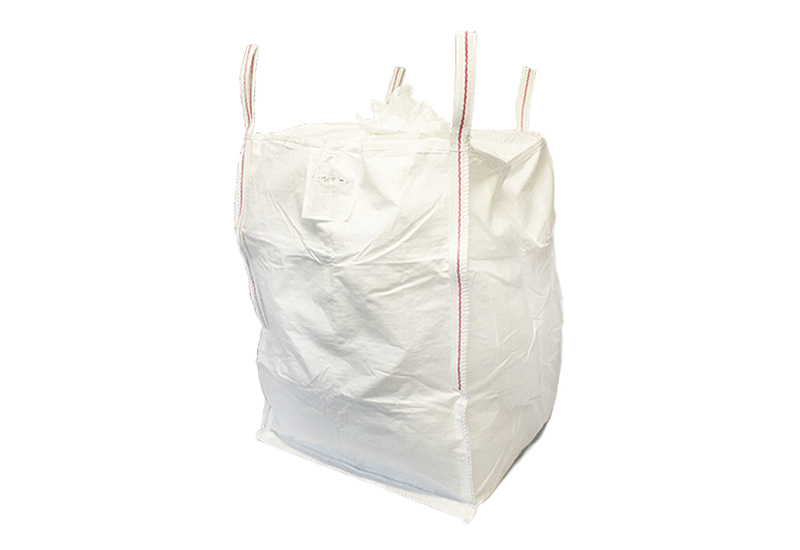 Dimensions:
Base quadrat 90x90 cm with heights: 70cm, 100cm, 120cm, 140cm, 160cm, 180cm
Square base 95x95 cm with heights: 200 cm, 220 cm, 225 cm
Square base 100x100 cm with height: 200cm, 220 cm, 225 cm
Square base 105x105 cm with height: 200 cm, 220 cm, 225 cm
Square base 110x110 cm with height: 200 cm, 220 cm, 225 cm
Rectangular base: on request
Type of construction: u-panel, 4 panel, tubular
Upper side options: candy (70cm, 80cm); completely open; load valve (diameter 35cm, 40cm, 50cm for length 50cm, 60cm)
Bottom options: drain valve (diameter 35cm, 40cm, 50cm, for length 50cm, 60cm); closed bottom
Safe working load (swl): 600 kg, 1000kg, 1500kg, 1800 kg, 2000 kg
Safety factor: single trip 5: 1, multi trip 6: 1
Type of fabric: stanard type "a"; antistatic "b" type fabric
Accessories: Liners; anti-dust seams with wick or felt; document pockets; closures with B-Lock or Velcro; Anti-glare paratie (Baffle - Q-Bag); coated laminated fabric
Customization: Print up to 3 colors on 1, 2, 3 or 4 sides
Types of certificates: Food Grade, Migration Test
Are you interested in our products?
A wide choice in flexible packaging, contact us to request detailed information on a specific product or for your needs, we will try to answer you as soon as possible.